The village of Myriokefala is very famous for its monastery that lays there since the late 10th century AD.
Saint Ioannis "Ksenos" was travelling around Crete and had a vision of building new churches and creating monasteries inhabited by him self or other monks/ priests. The legend says that while he was walking around the village of Myriokefala a huge thorny plant blocked his way. He decided to set it on fire and get rid of it but once the fire started spreading, he heard a voice saying "I am here!". He immediately put the fire out and saw the icon of Holly Mary lying under the plant. He realized that the voice was coming from the icon itself, asking for help and rescue.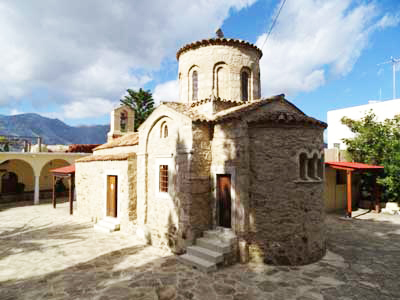 ***
you can visit the monastery
at the end of Routaki route…
Route 35.0

Rethymnon –

Argiroupoli-

Myriokefala
Size of the temple remains small.
It was then when he decided to build a monastery at that specific place and calling the icon of Holly Mary- "The Voice"/ Antifonitria. He built the monastery between the late 10th and early 11th century. It was also this period that he visited Constantinople and brought the first equipment for the monastery from that city. The size of the temple remains small since then and legends say that it was the icon's will to remain in this size. Every day the builders built a new extension to the temple and the next day it was found destroyed.
The church thrived throughout the Venetian period, but then was completely destroyed during the Ottoman Turkish occupation. It was during these Turkish times that it was used as a meeting point for the revolutionary army against the Turks since it was difficult to be seen and found by the Turks.
Nowadays the church is famous for its fresco paintings. These were found some years ago, after the local authorities decided to do some renovation of the building. The frescos are dated back to the 11th and 13th century.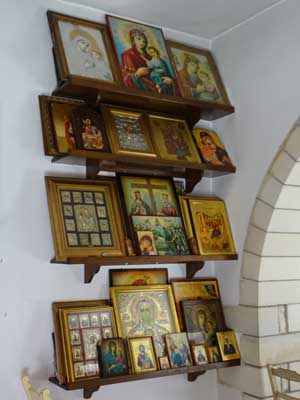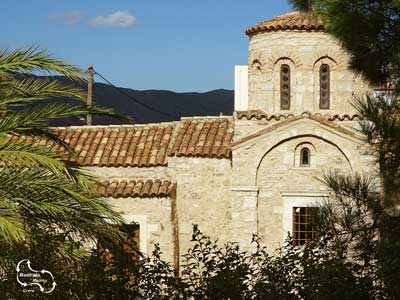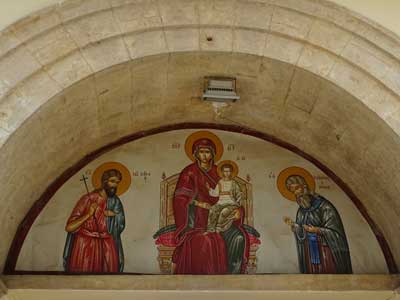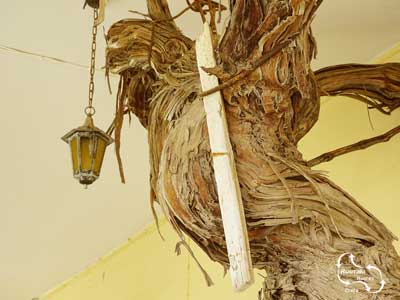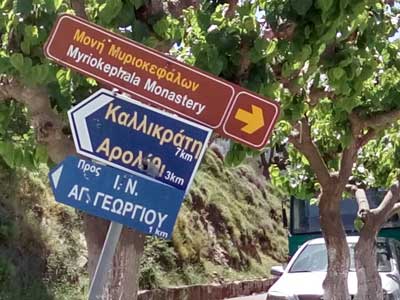 Myriokefala is visited by many on September 8th
.
The church celebrates on the 8th of September which is the day Mary was born according to the Orthodox Church. There are great celebrations on that day since the area is visited by many people from around Crete. The icon is considered a miraculous icon since it gives people hope and what they ask for. It is common knowledge that couples who have no children decide to visit the church, pray on the icon, ask for a "miracle" and then they come back after a year with their baby. That's why the church is mostly used for baptisms or weddings.
What may also interest you: