De phiti kruik als voorraadpot of als decoratie.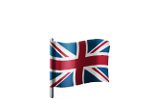 De phiti kruiken dateren uit de Minoïsche tijd en zijn bekend om hun enorme afmetingen. Vroeger werden ze gebruikt als voorraadpotten. Tegenwoordig worden ze slechts voor de sier gemaakt en gekocht.
Ze bestaan uit vijf of zes ringen en er zijn twee mensen voor nodig om zo'n ring te draaien. Een ring moet ongeveer vijf tot zes dagen drogen. Vervolgens worden de ringen op elkaar gezet en aan elkaar gemaakt. Daarna gaat de verse phiti de bakoven in, waar hij acht uur lang gebakken wordt onder een temperatuur van 1100 graden Celcius.
Vroeger, maar ook nu nog, gebruikte men de grond van Kreta zelf. De wat rode aarde, die hard en droog is, wordt tot poeder gemaakt en dan met de voeten en door bijvoeging van water tot modder en klei gekneden.