Motiefplaatjes, gebruikt voor genezing of dankbetuiging.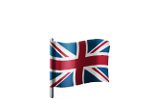 In een kerk op Kreta hangen vaak voor de aanwezige iconen, metalen motiefplaatjes waarop een lichaamsdeel staat afgebeeld. Mensen die aan dat bepaalde lichaamsdeel ziek zijn of zijn geweest, hangen in de hoop op genezing, of als dank voor hun genezing, zo'n plaatje op bij de heilige die hen van bepaalde ziekten kan genezen.
Vrouwen die graag zwanger willen worden, hangen een plaatje op met een baby voor de Panagia, de Moeder Gods. Als dank schenkt men ook wel gouden of zilveren sieraden die dan voor het icoon opgehangen worden.