The monastery of Epanosiphis near Κarkadhiotissa.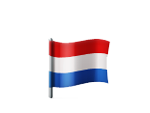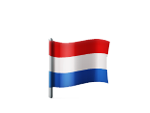 The monastery of Epanosiphis close to village of Karkadhiotissas (Μονή Αγίου Γεωργίου Επανωσήφη) is one of the largest monasteries on Crete. It is a good example of a monastery that expanded during the Turkish occupation.
Before 1669 it was a rather small and unimportant monastery because the nearby situated monastery of Michael Archangel was far more important.
However after an outbreak of pestilence in 1655 there was nothing left of the monastery of Michael Archangel. All that's left is a church, which you will pass near the village of Karkadhiotissa.
Also because the monastery of Epanosiphis was able to pay the taxes to the Turks, a lot of monks decided to move to this monastery. It was presumed that Agios Georgios offered protection against the outbreak of pestilence which already took the lives of thousands of people. Manuscripts with hymns have been preserved in which the religious people pray to the holy Georgios Epanosiphis to stop the pestilence and also end the Turkish occupation. These manuscripts are very important documents dating from those days because they render historical facts.
After 1750 the monastery became one of the most important religious centres of the island. The manuscripts are also of great value because of the beautiful illustrations. One of the manuscripts fell in English hands during the revolution of 1821 and it is now on display at the British Museum. Another manuscript is exposed in the St. Catharina church in Heraklion. The monastery itself has a few manuscripts in its possession which are kept in the newly founded museum inside the monastery.
The monastery played an important part in the resistance against the Turks. Surely 18 monks were killed. Nevertheless, with their assets they were able to support many schools and in that way they survived the occupation.
A good example for the Cretan will to survive and the tradition of monasteries.