Monasteries and the returning of land.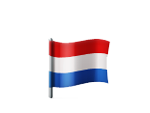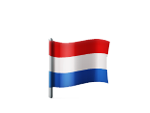 According to the constitution, the Greek government has to protect the church and progress the religious conscious. Even the president takes an oath in religious language. The Greek Orthodox church parted from the Roman Catholic church in 1054 and maintained its traditions from the Byzantine age. The big difference is that the Orthodox church considers Jezus Christ to be the leader of the church and he does not have a substitute on earth.
The church was allowed to keep their land during the Turkish occupation. This was a reason for a lot of land owners to offer their land to the bishop and monasteries, therefore the church was the biggest land owner after the occupation of the Turks.
However, when the Papandreou government came into power in 1981 his PASOK party was obliged to accomplish many promises. A few of them raised resistance from the church; the introduction of a civil marriage and making this equal to the clerical marriage, making abortions easier and allowing nude swimming on certain spots. These matters have been taken care of in the meanwhile.
The biggest conflict however was about the expropriation of estate. In 1987 the parliament acknowledged the act concerning this subject, in which 150.000 hectares of land were appointed to co-operations of poor farmers, and assets like flats, shops and parks were appointed to the state.
Some monasteries appealed to the European court against the expropriation of land and were justified. In the meantime, some monasteries gave land to the farmers from their free will. The monasteries do insist that land surrounding the monasteries remain their property to prevent certain developments.