Windmills for electricity using the North and South winds.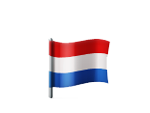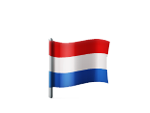 More and more large windmills have been placed on Crete over the last few years and it makes Crete one of the most advanced countries of the European Union in this field. With their size, they dominate the landscape which led to many discussions beforehand. Despite that, it can not be denied that Aelos, God of the wind, is responsible for a whole lot of megawatts here.
The windmills are placed on a runner of the Ida highlands and especially in fall you can see how the clouds hang on the mountain's edge here. This is one of the reasons that the South coast is always slightly warmer than the North coast. The windmills are placed here because the Northern wind, also called 'Meltemi', finds its way through these highlands.
A Southern wind is also called 'Sirocco' or 'Gaddafi', because it comes from Libya. This is warm wind that effects the whole island's climate. For some people it causes a headache, because amongst other things the air-pressure changes drastically. If it happens to rain when the South wind blows, everything gets covered in sand, coming from the Sahara. This sand causes a lot of discomfort to everyone, especially for people with contact lenses.