Traditionele huizenbouw in de dorpen.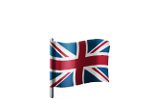 De traditionele bouw op Kreta was vroeger een woning met één vertrek, waarin niet alleen werd geslapen en gegeten, maar ook huisdieren zoals ezels en geiten werden gehouden. Hier stond verder het weefgetouw en soms ook een wijnpers. Mochten deze éénkamerwoningen een bepaalde grootte overschrijden, dan werden ze ten dele L- of U-vormig, met bogen vergroot en versterkt. Zo ontstond de zogenaamde Kamara.
Zo ontstonden ook vier nissen; in elke hoek van het huis één. Die dienden dan voor verschillende doelen. Soms waren ze kook- of slaaphoek, maar ze werden ook wel gebruikt als bewaarplaats voor de oogst. Deze zogenaamde kamarospita, het meest verbreide type landelijke huis op Kreta, hadden normaal gezien één verdieping, waren 30 tot 50 vierkante meter groot en alleen van binnen geschilderd. De voornaamste vorm van dakconstructie was een terrasdak. Dit was gemaakt van hout en diverse lagen aarde en had veel onderhoud nodig.
Een bijzonderheid van de landelijke bouw zijn de koumi of mitata of metoxi genoemde hutten buiten de dorpen, die slechts een gedeelte van het jaar door de boeren en de schaapsherders werden/worden gebruikt.