Siësta van groot belang voor Kretenzers..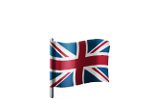 Ieder volk past zijn leefwijze aan, aan het klimaat, zo ook de Kretenzers. Tijdens de hete middaguren is het onmogelijk om te werken en onaangenaam om op stap te gaan. De hitte is drukkend en de hete lucht trilt boven het gloeiende asfalt uit.
Het middagdutje is voor de Kretenzers dan ook heilig. Hoe graag de winkelier ook wil verkopen, als de zon haar hoogtepunt heeft bereikt, gaan de luiken dicht en wordt er eerst wat gegeten en vervolgens geslapen of in ieder geval rustig aan gedaan. Om vier à vijf uur 's middags komt dan alles weer in beweging en ontstaat er weer volop bedrijvigheid, wat doorgaans doorgaat tot een uur of negen à tien in de avond.
De regering tracht echter in de grote steden en dan met name Athene, om het gebruik van de siësta af te schaffen om zo te voorkomen dat er vier maal per dag een, meestal vastlopend, spitsuur plaatsvindt.