The sandy beach of Kommos, with view over Agia Galini.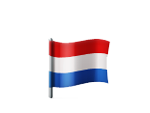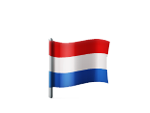 Near the beach of Kommos you find a nice little church from where you have a nice view on a few things. At the front, the sandy beach itself with the excavations of Kommos. These excavations are pretty recent because they only started here in 1976. During the Minoan period Kommos was also a harbour of Festos.
When you look further, you can see the city of Timbaki. An important city when it comes to the cultivation of tomatoes and cucumbers. As you can see this is done in hot-houses. The reason that the hot-houses are made of plastic is that the land is not owned and so one is depending on the land owner whether or not one can cultivate. The financial risk of using glass hot-houses would be too big. At the same time one is also dependent on the fertility of the soil. With the plastic hot-houses the investment is not too big to start over somewhere else. The downside of using plastic is the environment. When there is a firm wind, everything gets torn apart and the plastic then lies spread over the land.
Left of Timbaki you can see the picturesque harbour village of Agia Galini with its stair ladened alleys with lots of taverns and shops. This village mostly depends on tourism.
Behind all of this you can see the peaks of the Ida highlands with the highest point being the Psiloritis with a height of 2456 metres. In this region they even tried to start up a ski resort because in winter an average of 1 to 2 metres of snow falls on these peaks.