Raki, de traditionele drank van de Kretenzers.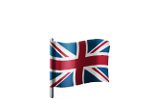 Na de wijnproductie, als de wijn gemaakt is en er een hoop druivenschillen en sappen over zijn wordt er aan de raki gewerkt. De schillen en het resterende sappen doet men in zakken of plastic vaten van ongeveer 20 kilo. Dit goedje laat men 40 dagen gisten. Dan wordt dit papje gestookt en daardoor ontstaat een hele sterke brandewijn, die inmiddels de traditionele drank van de Kretenzers is geworden. Men noemt het raki, of ook wel Tzikourdia. Het smaakt een beetje als de Slivoviths uit Kroatië, of als de Oostenrijkse schnaps.
Het wordt in kleine karafjes geserveerd en doorgaans begeleid door een klein hapje, zoals een stukje geitenkaas, wat olijven, of stukjes tomaat en komkommer.
Uit de allereerste pers komt de 'protoraki'. Deze raki bevat zoveel alcohol (50 to 60 %) dat het als huismedicijn wordt gebruikt bij bijvoorbeeld het ontsmetten van wondjes of bij het verhelpen van een verkoudheid. Ook bij problemen met de longen heeft raki een sterke werking. Men plaatst dan een glas op de rug en creëert een vacuüm waardoor de koude uit de longen wordt gehaald.