The excavation of the palace of Festos.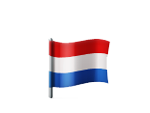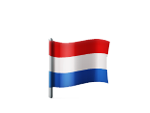 During the excavation of the palace of Festos royal apartments, ritual baths, light tunnels, shops and storage were found. The finding place is quite extensive and is situated on a hill from which you have a great view over the flatland of Messará, with the runners of the Ida highlands on one side and the Kófinas highlands on the south side.
The nearness of the river Jeropotamos, which is one of the few rivers on Crete with water in it the whole year, and the sea, where Kommos had its harbour, explains why the Minoans picked this hill to build their palace.
The well-known English writer Henry Miller once wrote about this excavation:
"Beneath me, stretched out like a magic carpet, lies plateau of Messara. From this height this all looks like 'the garden of Eden'."
In fact there are two palaces. The Italian archaeologists uncovered two palaces of which the ruins, terraces on different levels, were twined with each other. The first palace was built around 1900 BC and was destroyed by an earthquake about 200 years later. It was replaced by a second palace that was also destroyed around 1450 BC.
The Italian archaeologists started the excavations in 1900 under the guidance of sir Halbherr, but they did not reconstruct Festos the way Arthur Evans did with Knossos. Therefore the ruins are a lot more natural but at the same time it is more difficult to imagine what it looked like in the past.
Place of interest is an impressive stair case leading to the courtyard, because it is completely tiled. The royal chambers can be a bit disappointing because they have been constructed with modern concrete. The tiled floor of alabaster makes it worth visiting though.
Furthermore, you can see a thrown chamber and a gallery of pillars, warehouses, workshops, broad monumental stairs and what is assumed to be the oldest theatre in the world.
The total palace has a surface of 16.000m2. This makes it smaller than the palace of Knossos, but they are of the same style.
According to the tradition the palace was built by King Minos. His brother Radamanthys lived there to rule over the city.
Even after the Minoan period the palace and its surroundings were of great importance. Homerus named it as a participant in the Trojan war and titled it as a crowded city. After Festos got destroyed by the near city of Gortys in the middle of the 2nd century, it lost its meaning and importance.