Working in the back office.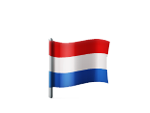 T he month of February is the month of making money with the 'old jobs' so that bills can be paid e.g. the costs of the Routaki APP.
And of course with the registration of a business comes the obligation of keeping an administration for VAT and loses and profits. Signed in for a bookkeeping programme, so we don't expect many problems with that.
What is an issue is the fact that since January 2015 it's law that the VAT is paid to the country where a digital product is purchased. This means that we have to register all the different VAT rates of different countries if you as a client download the RAGIF's and route at home. If you do this for now, on Crete, it's simple; the VAT has to go to GREECE. And that's good, because they can use it. Not so good for us as a business, because we are talking about the (high) rate of 24%.
So maybe, because of international laws AND to keep life simple, we will restrict the download options; e.g. – only downloadable on the destination itself. There are several options, so we will see and figure out what is the best option for the both of us.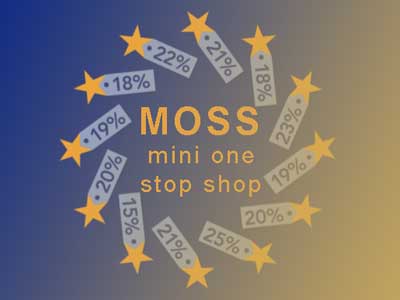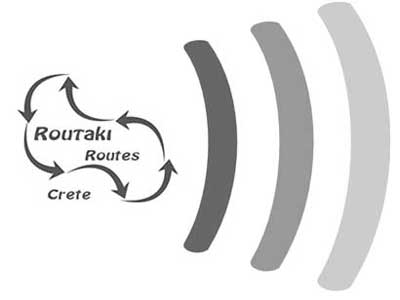 Price setting for the Routaki products.
Internally, with the feedback of some freelancers, we already decided our price setting;  € 0,79 per RAGiF and that with the goal to have average amount of 15 to 20 RAGiF's per route. If you buy this package, you will get the corresponding route for free in PDF form, as a download. If you like to drive the road-trip without the information (=BORING), we will charge € 4,90 for this very detailed and colourful 'how to drive guide'.
Referring back to the former paragraph…… These prices are VAT INCL.
Brainstorm session with other junior entrepreneurs.
What is fun to do in the meanwhile is brainstorming with other beginner entrepreneurs about these VAT regulations, but also booking systems, tax reduction options or website lay outs.
With San, general manager of  Purplesnow Group Travel, we even practised our video production abilities. Something that is useful for our future plans in which the audio files are going to be exchanged by video files or even Augmented Reality files. Can you imagine driving and 'seeing' the locals picking the olives, and that in august!!!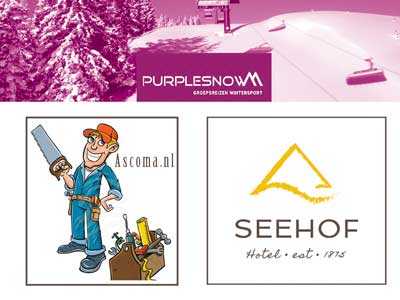 With ski instructor colleague Jouco Bleeker we learned that , although we write all these blog post and faqs, friends and other acquaintances still have other expectations of Routaki. Jouco started ASCOMA.nl which stands for Assemble, Construction and Maintenance. With his one man business he also learns about ideal company car, affiliate links on websites and, because he also wants to offer his services abroad,  with foreign tax regulations.
In the joyful brainstorm sessions we do, we explained to him that for season 2017 we offer 'the hiking shoe version' of Routaki, but that we have the ideas and plans to build a 'Porsche version' or in our strategy better said a 'Camper Van version'. By doing so, our elevator pitch has once again improved. Read the latest version of that one, on the bottom of this page.
Sani of hotel Seehof in Zell am See helped us realize that keeping our administration to ourself is worthwhile doing. And we brainstormed about the influence of TripAdvisor on future bookings. If you already had a nice experience with Routaki, please mention this on this review travel platform.
Staying healthy is the most important thing.
On the other hand we realised that the most important thing in life is being healthy! A dare friend of Mr.Routaki was diagnosed with MS (disease in which the insulating covers of nerve cells in the brain and spinal cord are damaged. This damage disrupts the ability of parts of the nervous system to communicate). We know from Yv that she will never give up and admire her strength and creative entrepreneurship. Starting the foundation YV vs MS and pitifully having to put their restaurant business 'Wirthaus Elten' for sale.
If you know and like to support Yv, please make a donation to the foundation so she can get her stem cell treatment in Mexico.
We are copying the willpower of Yv and promised her already a job as head freelancer of the VLOG team when she is better again. We WILL travel the world together, as digital nomads WITH HER and her family.
The 'Elevator Pitch' of Routaki.
All mentioned aspects will have influence on our Google AdWords campaign to reach you as a client. No huge promotion campaign. Just taking care that when you search (on Google) for an amazing Creta experience, you will end up with us. Because we stand for:

ROUTAKI is a webshop created by (travel minded) freelancers, where you can purchase a set of RAGiF's (Routaki Audio Guide info Files) which provide you with guide information at certain GPS coordinates, while driving a chosen route. Your own smartphone tells this information automatically by the use of the free Routaki APP. This season (2017) it starts on Crete with future plans for the rest of the world.
Key sentences:
>The ultimate Crete experience.
>Self-sightseeing with the help of the Routaki APP.
>Guided, but still independent.