Spending time on the other passion.
As you can read in the footer of this page Routaki routes is part of AJ4U Golf & Guide. Therefore this last month was one of rewriting and re-organizing the other website of Mr. Routaki, on that site I am better known as Wicked AJ;
-#-> WickedGolfers.com <-#-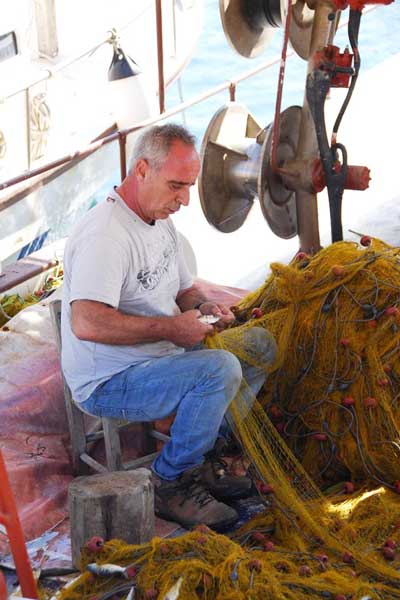 So, as a Cretan fisherman is working on his nets in his 'back office', I installed the same template as the one I use on this Routaki website (from Avada).  So I can use all my experiences which I gained over the last few months also on this golf platform.
As not much happened concerning Routaki and the focus was more on the golf part of the business, this will probably be the shortest blog post of the year. Although I am playing with a taught that has to be explained and undergo a try out.
So what is this 'new' idea.
This idea has to do with the payment for the audio files. As I have decided to give out the routes for free a couple of months ago, I learned it is double work to provide both the free and RAGiF included version.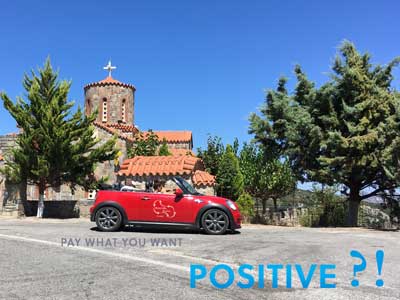 So what if everything is free accessible and you as a guest, who used the route description and listened to the audio files, pay me afterwards the amount of money you find it worth.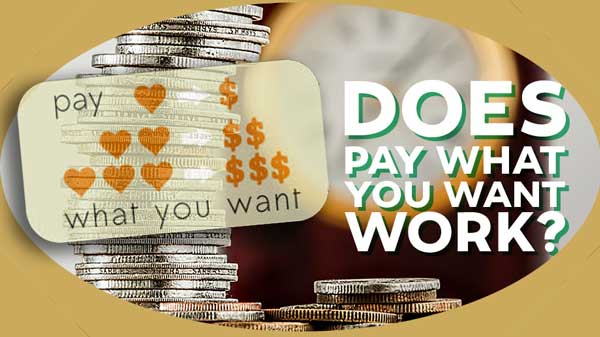 I know it's a payment/donation system in which trust is involved, but as I can recall I have good experiences with this system. In the time I was a flotilla skipper on sailing boats around the island of Corfu, my (ex) girl friend and I used this donation system to get payed for our dinner nights on the boats.  Evenings where she was preparing all the food and I was building rafts out of a couple of dinghys (little rescue boats). Great evenings, where our guests always rewarded us more than we expected.
Knowing that, I have the confidence that the services and products of Routaki have so much quality, that I know for sure that guests are willing to pay for it and will do this with a proper amount.
Crete will sell itself!
The only thing I will build-in, in this user system is that the guest agrees to receive five reminder e-mails, if necessary, asking for an appreciation.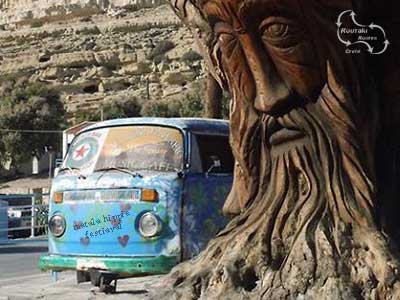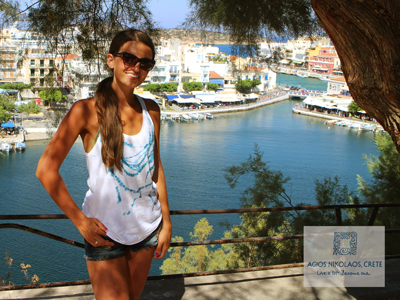 But.. once again I make the mistake to write this blog post out of my own thoughts instead of yours.
So what are your advantages for this new concept:
easier access because the whole procedure doesn't have to go through a webshop.
accessibility to all the RAGiF's already available, at home in the pre-holiday booking routine, or during the holidays.
easy sharing with friends and holiday acquaintances.
but most of all, GREAT TOURS, ROUTES and DAY TRIPS with LOVELY  OUT OF THE BOX audio information.
dis-advantages;
???
let me know if you have one.
Writing this in rainy Holland I am looking forward to the new summer season of 2018. For the time being I will reduce my posts on Instagram to one or two images per week. If don't follow me there yet, this is maybe the time to do so.
I say; Gia sou, ta lemme, see you next month,
who  knows with again a new set up of this site, but for sure with one new route.