The Routaki freelance team is growing.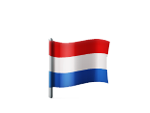 'R outaki routes has grown immensely over the last few months. Driving over the island and working 'at home' with the use of nowadays technologies. We achieved to create 19 different new routes. In some cases we used parts of old routes. In others we created new ones from scratch.
Goal = 5 routes completely ready in April '17.
We call them semi ready, which means that mainly images are missing in the pdf's; road signs or pictures from e.g. local churches or other Points of Interest (POI's).
Plan is to test-drive all the routes in April '17 and to finalise at least five routes, so they can be sold online. A tour from East to West, to make sure that every turn and bump in the road is well described or captured on camera.
Registration of the business next month.
Also in the to-do list, or as we call it 'the CAN do list' is registering the business officially. AJ4U golf&guide is going to be the official name. Routaki.com and WickedGolfers.com are going to be the base of the business and from there on we work on our future plans. More info on that later. Scheduled day is the 12th of January. A perfect date as it is the 50th wedding anniversary of the parents of AJ, better known on this site as Mr. Routaki.
English recording voice is back on the freelance team.
The advantage of having a Facebook page is that people who are out of sight and left the island aren't out of reach. Every time we posted something we received likes from Eléni. In Routaki 1.0 she recorded all the texts for the English versions.
Back in those days they were never used, but now the files will come 'out of the laptop' and will be used through the Routaki APP connection.
We asked if Eléni would be willing to cooperate in the recording of the newly created RAGiF's and her answer was; YES ! Welcome back on the freelance team Eléni. Your new microphone is on its way!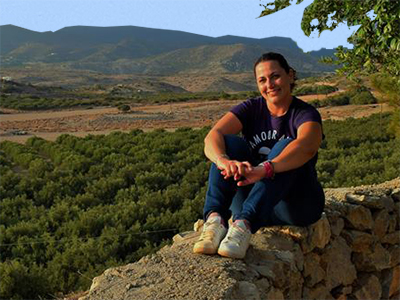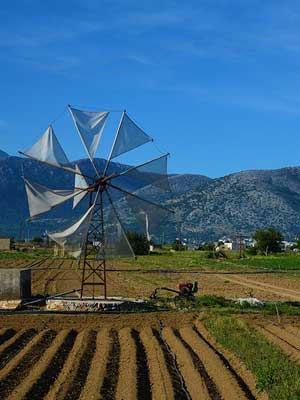 In negotiation with the new 'head freelance team Crete'.
Maybe because of our enthusiasm with which we work, we infect other people with the Routaki virus. No idea. But it's great to see that friends around us start to realise that the Routaki platform can be for their own good.
So we are working out the details with the new 'Head of Crete'. That's the title we like to give her. Her knowledge, her language skills, but most of all her personality and social skills are immense and therefore a huge asset for the project. We like to call her Julia Routaki – Cretan by birth, daughter of a former police officer and an uncle as a local priest. Her family roots lay on the Lassithi plateau. We couldn't wish for more.
Freelancer is writing a piece about the Arkadi monastery.
No less important is the fact that people who are passionate about writing have shown interest as well. She likes to be called 'Freule van Swieten', a nickname that promises brilliant content for our Dutch readers. Her first piece is about a very important religious building on the island; the Arkadi monastery.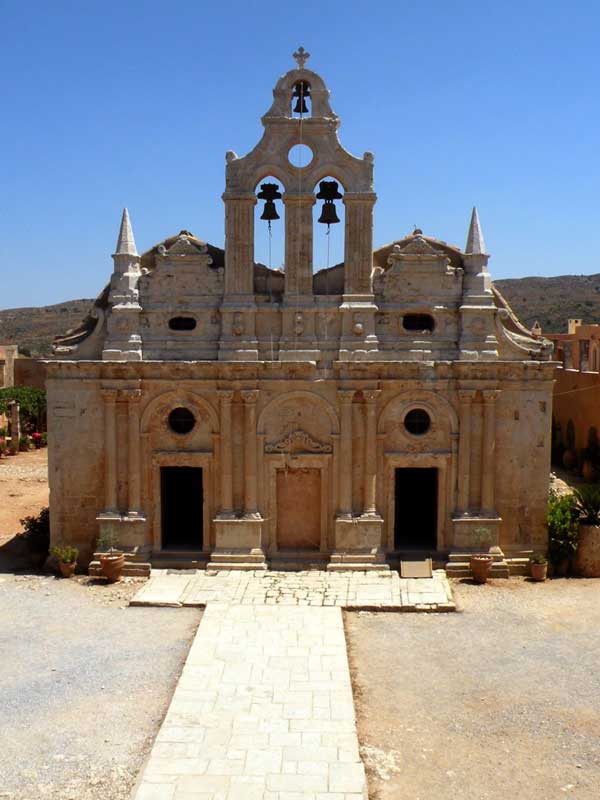 Looking for German translator and 'voice'.
Writing this in English and Dutch we realize that we miss out a huge market of clients who we think can be enormously interested in the service we provide; the German speaking population in Europe.
That's the reason we would like to finish this blog post by mentioning that the time is right to find a freelancer who is willing to translate the infotheek pieces to German. And if he or she is willing to do so, also record it, so they become a RAGiF (= Routaki Audio Guide info Files).
"Wir hoffen bald von dich zu hören, oder lesen" is German for  'We hope to hear or read from you soon'.
And for the upcoming days…..
the freelance team from Routaki wishes you a merry Christmas and a joyful new year.