Review 2017, looking forward to 2018 !
Writing a blog post for Routaki in December while not spending much time on the product.  What to write about? And then all of a sudden the penny falls and is it actually very simple. A review about the past year. Because it was the year, with many ups and downs.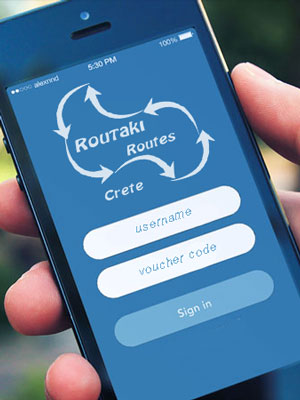 The year started in Zell am See, because as you know as loyal followers, I stay in picturesque Austria in the winter months, until my two products generate enough money so that I do not have to do this anymore. And probably I will continue doing it, because I apreciate the variety is too much.
In Zell am See I sat in my lovely, newly renovated room, working on my webshop and in the meanwhile I communicated a lot via skype with my freelancer whom I had contracted to build my Roetaki app. An app that had to ensure that the audio files would start automatically during a chosen route. I received screenshots and transferred money for the proven services.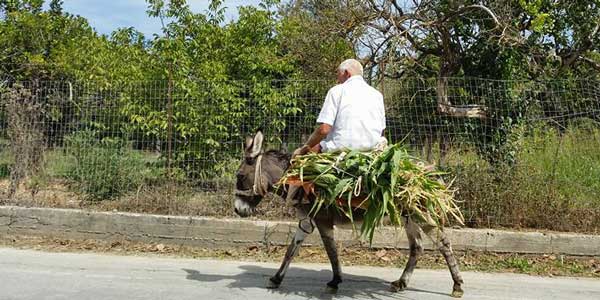 Towards a bright future.
The end of the winter season was already in sight and I had invested in the mean while a large part of my earned money in the app to be. My webshop was as good as finished and this website was completely built and decorated according to the associated standards. You would register via the app and then be redirected to the webshop.
In the meantime I had arranged with my helpful freelancer Julia that I would use her hospitality in the month of April and turn her living room into an office.
I remember well that on Good Friday I was on 'my' couch and figuring out was what the advantage of a Google my business page was, and in the meantime completely got crazy from hearing the local church bells. Good Friday is 'celebrated' bigtime in Heraklion. And there I was on the couch with a huge hangover from the raki the night before. Good Friday fell this year together with my birthday and that I had celebrated the day before in Koutouloufari with some shots of raki.
Those Google my business pages turned out to be a lot of wasted effort, because it turned out not to be made for online products.Google is very good at explaining its businesses. Even in such a way that it becomes unclear again.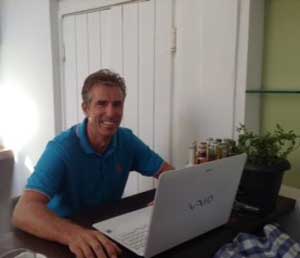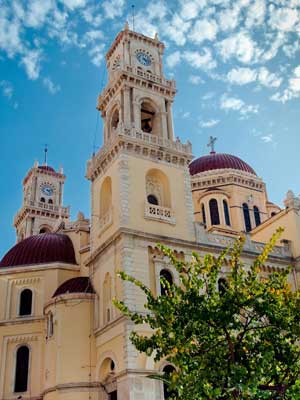 But …. my Roetaki app was almost finished. The app builder asked again for a payment and promised that everything would be ready at the beginning of May. Meanwhile, however, my intuition began to shout more and more that it was not right. So I transfered the money, but used sentences like; "if you play this you are a good actor".
And so he turned out to be, because after that contact I never heard from him again. No skype, no mail, no telephone. Nothing. Lost from the face of the earth. You can say; tjee Mr. Routaki thats was a bit naïve. Just like the 'experts' wrote on the site through which I had found this freelancer. "Learn by doing".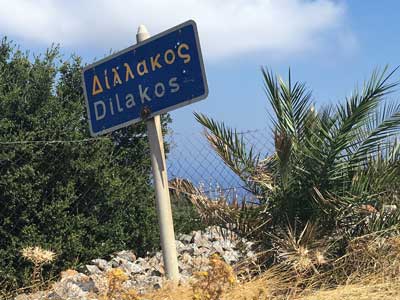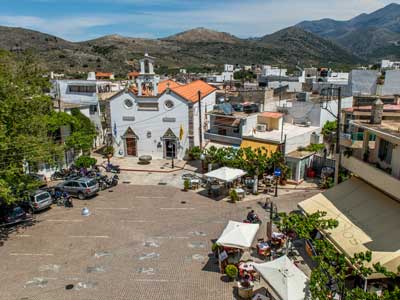 Meanwhile, I have left this all far behind me. But at the time, in early May, it meant that I had to rebuild my entire website and actually had to create a new product again.
One of the first guests of the Island hotel then test-drove some routes in pdf form and on that basis I decided to put the whole in an online form, via password, on the website. One of the comments was e.g. that the print and images were too small.
After that, or probably because of this, I didn't have the best time of my life. Despite very nice and great colleagues in the hotel, I got into a negative mood, where I couldn't get out of. Now I look back on it with a positive mindset and think; I ended up meditating and I experience that as pleasant and nice.
What probably also played a part in the negative mood, was the fact that already in the month of June I was informed that I probably couldn't return to Villa Crazy Daisy in Zell am See. The whole summer team of that restaurant, also wanted to continue working in the winter, so there was no vacancy available for me. So meaning a lot of uncertainty.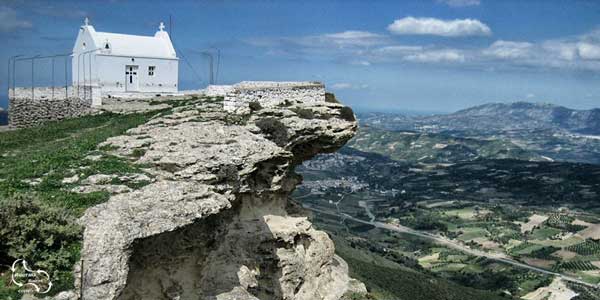 Although the four routes were online, the sales were not in a way that I wouldn't have to work in the winter. So looking for another job. In the meantime I had started to play golf again and I noticed that it boosted my energy level. That is why I wrote two months ago that I wanted to spend more time on it.
I have to say: I was happy that the 2017 summer season was over and that I could go to my parents in the Netherlands. People who know me well, know than that it was really not good.
In the Netherlands I have been able to experience many beautiful moments with friends and acquaintances, whom I know from Crete. They have taken their Greek hospitality with them and I have been allowed to use that. Many thanks for that.
@nienke @wieke @kostas @ellen @spiros @sjoeke @sjoerd @yvon @freek @sabine @redmar @san
What was also very cool, were the Thursday evenings. When I stood in the sport hall with my old mates to play basketball again. I didn't know that I could still enjoy that game so much, which used to be my absolute passion.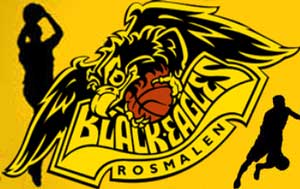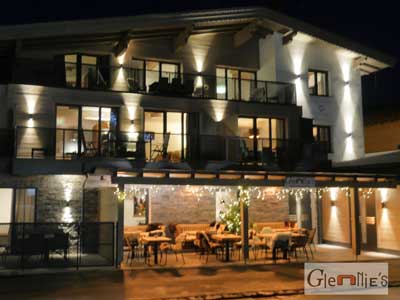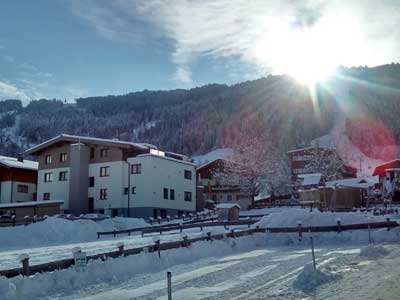 During my visit to Yvon, who is fortunately completely cured of her ms situation (see my blog of February), suddenly came the proposal to work in Glennie's resto in Niederau. And so I write this blog now in Niederau in Austria. A village just south of Kufstein, where life is good. Fine colleagues, again good food, beautiful surroundings AND Greek neighbors! Greeks from Zakynthos, who work in the Irish pub and speak English over there.
Can you still follow?
Meanwhile it is half past three at night and this is the longest blog post of the year, where I thought I had an absolute writers block.
Tomorrow I will go out with my camera to practice to take beautiful pictures. In between, I will do some trading with crypto currencies, because that's what I've started doing in the meantime. Also one of the reasons that there are no more routes online, but it will enable me to work more location independent in the future.
Booking calender for summer saison 2018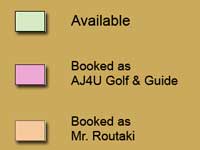 I wish everyone a very happy 2018.
Below is my calendar. The days that I don't have to be in the Amirades golf academy, you can book me, if you don't want to drive yourself, but still want to enjoy a roetaki route.
Ta lemme,
Mr. Routaki – AJ4U
P.s. I have occasionally replaced Routaki with Roetaki, so that this word is also found within google.