A private tour with Mr. Routaki.
As you probably know the Routaki routes are part of AJ4U Golf & Guide. And as the name mentions, the basis of that is to enjoy the golfsport and talk about the course, but also about Crete in general. This last month I completed my golf packages on the corresponding website wickedgolfers.com and made my booking agenda public.
Now you may think; "But what do I have to do with that?" If, for example, you have nothing to do with golf and just want to enjoy Crete. Well here it Now here is the thing………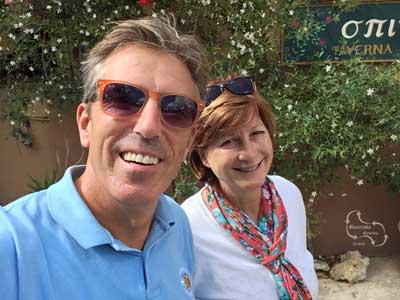 I can be booked as your personal travel partner. On the days that I haven't been booked, or are busy with golf, I can take you on one of my routes and tell you everything about culture, nature, habits and customs along the way.
I do this with the help of my RAGiF's (Routaki Audio Guide info Files) and your personal questions. An unforgettable day, in which you indicate what you want to see and do and where I know the way and the beautiful places.
For those who don't want, or can't drive themselves.
Check the agenda below if I am still available for the coming summer season and send me an e-mail or book directly via the webshop and thereby block this day immediately.
I am thinking of daytrips from 10 am to 5 pm with of course door to door service. If you have other ideas or suggestions, mail me and make your proposal. We will certainly come to an agreement and create a beautiful day.
Booking calender for summer saison 2018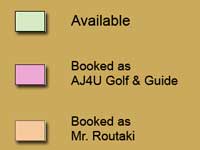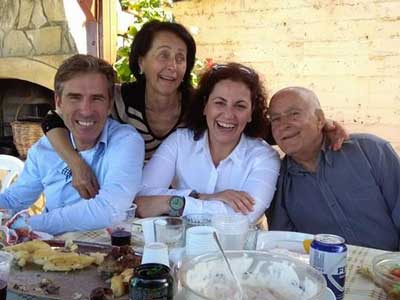 First RAGiF's ready in Swedish.
Other good news is that this last month, on January 12th, exactly one year after the establishment of the company, I received the first RAGiF's in ….. SWEDISH.
Very special to hear your own texts in a foreign language. Here and there you grab a word of Swedish and because I know what it is about, I can follow it a bit. Freelancer Stefan has done his best and I have to write; the result is excellent. Well, listen to it yourself. The first one is about the olive harvest and the quality of the olives and olive oil and the second about the eating habits on the island.
For me, of course, it was an extra incentive to find more information and to further elaborate it.
Olive harvest in Swedish RAGiF
Cretan Food in Swedish RAGiF
Where last month my blog post was the longest of the year, I keep this message short, but powerful.
The webshop at WickedGolfers.com has to be completed and that takes a lot of time. In addition, the winter sports high season is again on the doorstep, so several hours have to be worked.
No problem. These are the revenues from which I can buy a nice Routaki car, so that I can actually carry out the offer I described above.
Ta lemme,
Mr. Routaki
AJ4U Golf & Guide