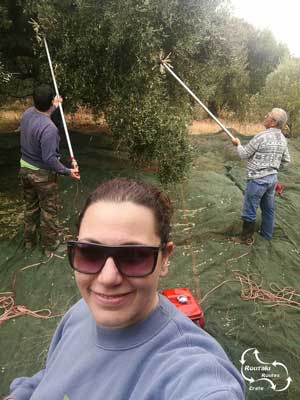 Most of the Cretans help eachother to empty their olive trees. Either for private use or commercial purposes. They are part of million euro industry. An industry that has been immensly moderanised over the years. The wooden-stick-method, as it was done in earlier centuries, is hardly used anymore. The quality of the final oil improves every year due to the gained knowledge over the years and which is passed on to the following generation. So is for example the term 'cold press' in the meanwhile more a marketing term, than an actual extraction procedure. The oil is nowadays extracted by modern centrifuge installations.
Generation after generation.
In the basis the Crete population learned that the koraneiki (κορωνεικη ελια) olive is the best one for quality and quantity. Former generations taught how to change exsisting brands and olive sorts into the perfect one.
Used in their own cuisine, sold to the union or bottled and sold in local souvenir shops, in many ways the oil is exchanged into euros which is extra cash that is very welcome in between the summer (touristic) seasons.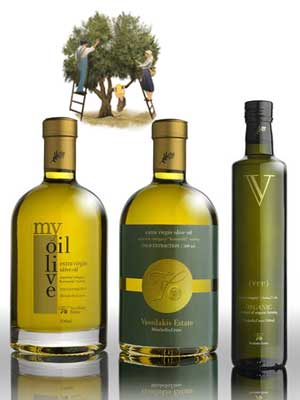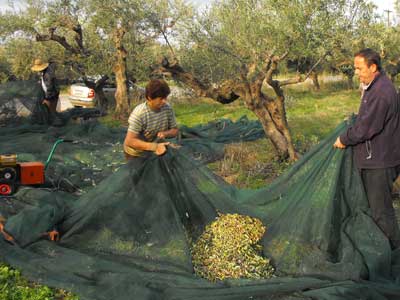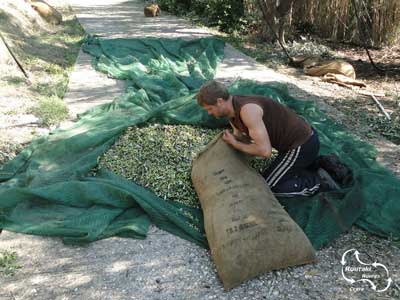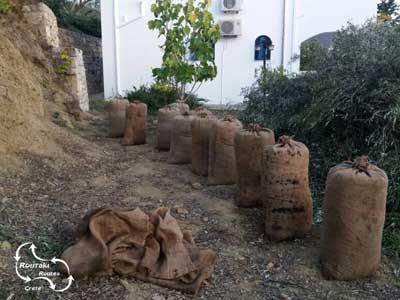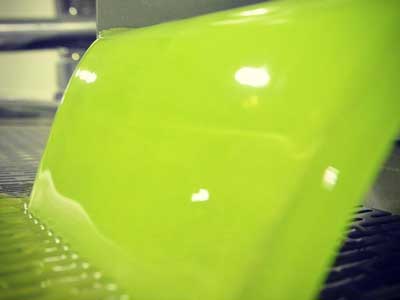 Mr.Routaki advizes the Dendres or Gialova Gardens olive oil.
As you could have seen already before, we advertise the Cretan olive oil of the Dendres organisation, which can be obtained online and will be send by postal service if you like. Our goal is to have olive trees in the (near) future, so we can offer you as our client our own 'golden fluid'.
Not Cretan, but (still) Greek is the olive oil from Messinia, Peloponessos.  As I took for care of these olive trees for a whole season, I am personally attached to these fruits. Also this season Gialova Gardens had a very good harvest and their olive oil is also for sale.