In this month's blog post we like to point out some interesting developments.
Suddenly the routes in the Rethymnon area are going to have the most perfect and accurate information.
Why?
Well, because Irini Lefkoritissa (read her profile) joined the Routaki platform. Irini 'the girl out of the white mountains' is what this name means. A lovely nickname for someone who belongs to one of the best guides on Crete. Walking the Samaria Gorge on average 3 times a week with buses full of people, who admire her stories and knowledge about the island, its culture and traditions.
So within a couple of weeks we got these fine articles mainly useful for our routes 32 and 35, the ones in the Rethymnon area.
Have a look at her first articles that she wrote for the platform:
We agreed that she won't produce so much during the summer months as work load is too much then. But we surely hope she will continue to support us with her texts and amazing photos.
Thx Irini and welcome on the team.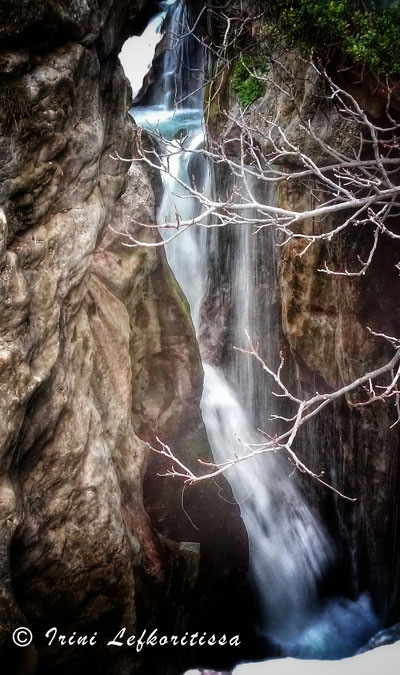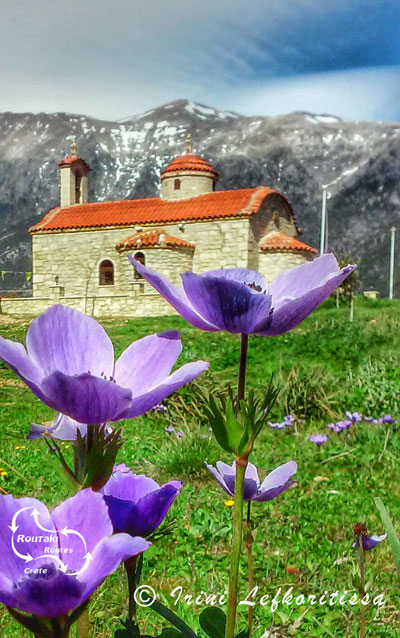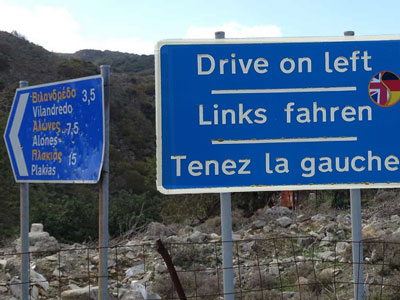 Not on Crete, but surely helpful is also Valérie. Flemish by birth and really well developed in her languages, she has started to translate the first route ( K.Gouves-Ag.Nicolaos) and its 17 articles into German (read here Valeries' profile). The articles are already done. Have a look at the first raw set ups. Versions that still need to be updated to the right SEO level. And of course they need to be voice-recorded, so we can use them as RAGiF's (Routaki Audio Guide info Files).
Die Stahlverstärkung, die aus der Spitze herausragt, ist bei vielen Häusern zu sehen. Der Grund dafür ist dass man einen Steuervorteil genießen könnte wenn das Haus nicht fertig gestellt wurde.
Lese Sie mehr: Hausaufbau und Familientraditionen.
Warum sind die Stämme der Bäume weiß gekalkt?
Lese Sie die Antwort auf: Weiße Baumstämme.
Die Insel hat 9 Hochebenen, die alle von unterschiedlicher Höhe und Oberfläche sind. Das höchste Plateau ist das Nida-Plateau, das auf einer Höhe von 1400 Metern liegt. Lassithi Plateau ist am bekanntesten mit einer mittleren Höhe von 887 Metern.
Lese Sie mehr algemeines über Kreta.
So we are on the search for that German person m/f who is willing to make that extra cash in exchange for the voice recordings of those articles.
We are also willing to make a budget free for the one that can place the titles, keywords and meta data in all the existing articles in our Infotheek. This SEO (Search Engine Optimization) work may seem hard and very technical, but it isn't. And we will train and help you, don't worry.
We can also use assistance with the bookkeeping, so if you know somebody, please send it forward.

James the Argentinian APP builder is working hard and with the many chat sessions we have together, we'll come to the proper Routaki APP. As we understand for now, you as a client will have to log in, purchase a password and with this code/ log-in-number the APP will have downloaded automatically the proper RAGiF's on your smartphone. This all done in a Wifi zone, makes it possible to use the APP in an off-line modus afterwards, while driving your chosen route by the use of the separate downloaded PDF-file.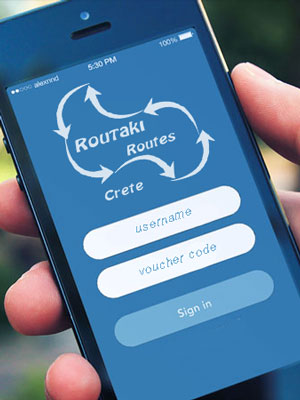 Finalizing this small blog post with the comment that the next one will be written again on the most southern island of Europe. 3rd of April Mr. Routaki himself will fly back to Crete again.
And he is looking forward to it. Hope to see you there as well.
Gia sou.