To Kato Zakros with Anthi.
Although I tried to relax at bit more the last couple of weeks. I had to notice, the hard way, that doing a double job, takes sometimes a bit more energy than calculated. Therefore I had to pause for a bit and, for example, sleep some extra hours. But the business continued, so the ball is rolling and rolling.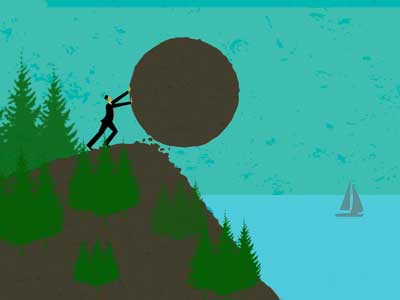 What I noticed in this last month is that things are in progress. I can try to stop, but others will motivate me to do things anyway. A lovely example is the below written-out route description that I got from my receptionist colleague Anthi. She went on a day-trip to the east of the island and wanted to share her experiences with me. As you can see down below, we'll share them with  you and of course we will work it out as a new Routaki route.
I made this stop especially to eat "galaktompoureko" at the famous Mitsakakis Pastry Shop at the entrance of Sitia old harbour. The city has been renovated in the last couple of years and has got a nice amphi-theatrical view onto the sea. There are enough cafes, bar and small tavernas around this harbour. It was not that busy by noon, but I saw a lot of people with children walking around the place.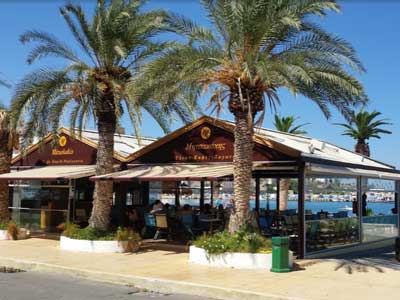 Exiting Sitia you have the option of turning left towards Vai / Toplou Monastery or to Palaiokastro. I thought I didn't want to see Vai again so I took the turn towards Palaiokastro 16 km away from Sitia.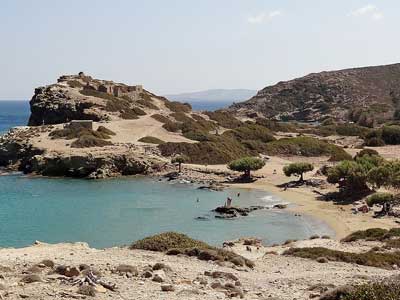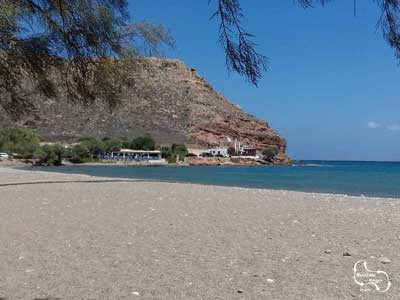 If someone wants to continue towards Vai, I can recommend the less busy beach of Erimoupolis, where the sea is always calm beside the strong wind. It's a non-organised little beach.
Hiona Beach awarded with the Blue Flag 2017.
I decided, together with my friend Niki, to head over to Hiona beach and it took us like 20 min to reach it from Sitia. The beach has two entrances; one leads you to Hiona Studios and a small taverna and the other one to the beach itself. It' s a nice sandy and shallow beach with clear water (awarded with the blue flag 2017), calm even thought it was windy that day.
I continued towards Zakros where I was thinking of having lunch, because I had heard that the road to Kato Zakros was not good and safe enough. When I reached the village there wasn't something genuine to impress me so I thought of giving it a try to Kato Zakros. I am very happy I took that decision.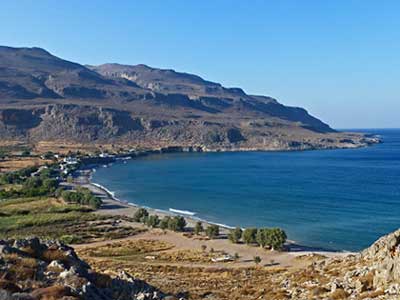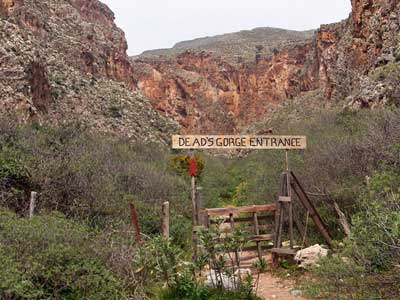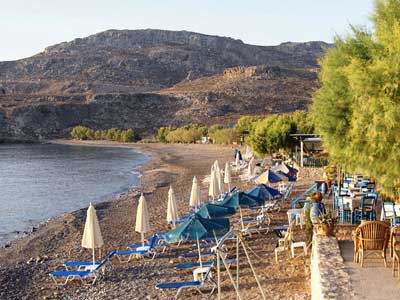 The road beside the turns was great (much better than the roads to the villages in the Heraklion province) and the view of Kato Zakros from the mountain above was astonishing. I was thinking that this is a place where you can escape for a couple of days and relax, hearing only the breeze and the sea waves. Kato Zakros is well known for fresh fish and cheap prices. Although that is not true any more, for sure  you can find a descent taverna with fresh fish and reasonable prices.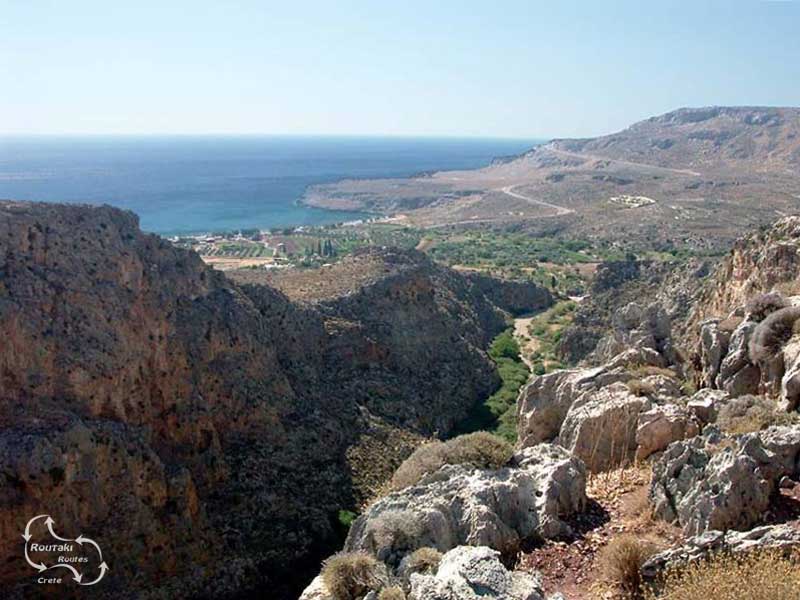 After lunch I took the way to Xerokampos to drive towards Makrigialos( through Ziros) where I had my last stop. It took me 1 hour drive upwards, with a lot of  turns. Basically you have to go up the mountain and then head down to Ziros plateau before you reach the new road that connects Makrigialos and Sitia.
Finally, I reached Makrigialos and I drove up to Pefki village where is my favourite place; Piperia Taverna.
This place is an old house that has a pepper tree in the yard that has grown enormously. Under the shadow of its branches the owner has put some tables and serves, upon request, traditionally baked lamb and other Greek dishes for lunch or dinner time. I had a Greek coffee that finished my journey looking down onto sea, through the gorge of Pefki, which was laying down on my feet.
In conclusion, this part of Crete is more difficult to visit. There are a lot of rocky mountains, a lot of gorges and unorganized beaches with sand and pebbles. It's very interesting for people that search for adventure. All the way around the mountains of Sitia territory there are gorges with medium difficulty such as 'Exo Mouliana' with the waterfall at the end. The 'Gorge of the Deads' at Kato Zakros and the 'Pefki gorge' (or Perivolakia gorge) that exits to 'Kapsa Monastery' which is dedicated to John the Baptist. Not to forget 'Kouremenos beach' – loved by surfers, known for their annual wind surfers festival."-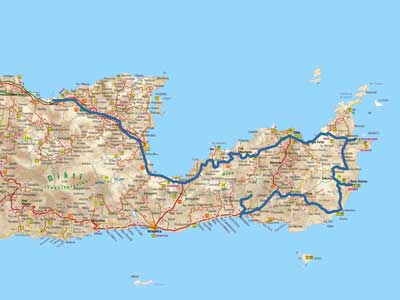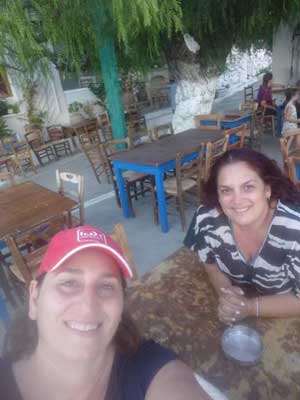 Selfi-time for Anthi
in taverna Piperia.
Thank you Anthi and your friend Niki.
Well of course I don't have to mention how grateful I am that Anthi wrote this all out for me. If you have a storey like this of which you think the Routaki readers would love it, please pass it on and I will publish it in one way or another.
With a fresh restart I write this and hope to 'see' you again next month.
Mr.Routaki