Combining work with pleasure.
It were nice days off from the hotel work this last month. If there was an opportunity to drive a (part of a) route I did  that together with lovely company.
As a result there are another two more routes almost ready. The day trip to Mochlos via Neapoli, Kritsa and the beach of Istro. We call this one 80.0.1. Now we still only have to decide which RAGiFs we will let you listen to on which location. There are also some new RAGiF's to be written, such as those about the Lato excavations and the stone demolition just before Mochlos.
So, lots to do, but what were the there many beautiful moments.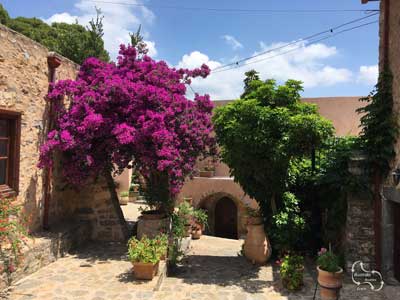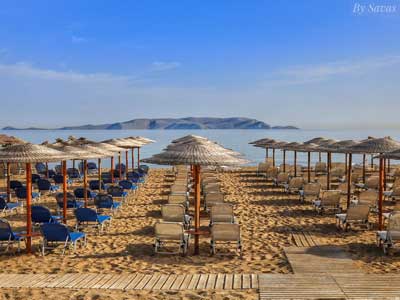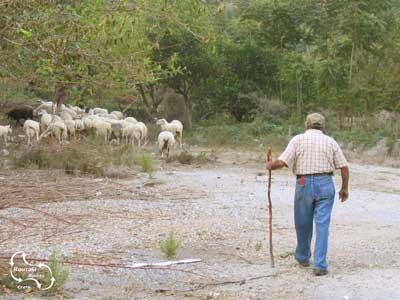 Another route that has been fully monitored and photographed in two days is called route 62.0.1. This doesn't mean we have 62 or 80 routes, but it does give an indication in which region the routes take place. The higher the number the more it is to the east on the island.

Route 62.0.1 thus goes from the parking lot of the excavations of Knossos to the 'navel of Crete'; the village of Agia Varvara.
But more importantly, of course, are the items that can be visited and what one sees along the way. After a magnificent ride through the 'Tuscany of Crete' you visit the wine house of the Douloufakis family in the village of Dafnes. For only € 5,- you can participate in a wine tasting.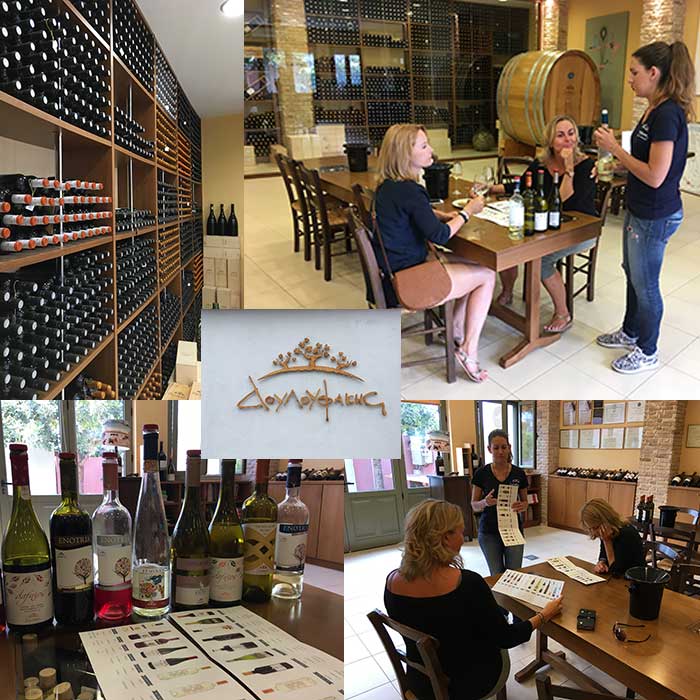 A magnificent cave chapel in Agios Mironas – The archaeological excavations of Prinias, from which you also have a wonderful view over the region.
And then also the possibility to visit a Kazini. A raki distillery which is used in the summer months as a small museum about the Cretan life style.
All in all two beautiful routes, of which all  sign posts and turns have been photographed, but as mentioned before; now time to work out everything, write  product pages and implement them in the webshop.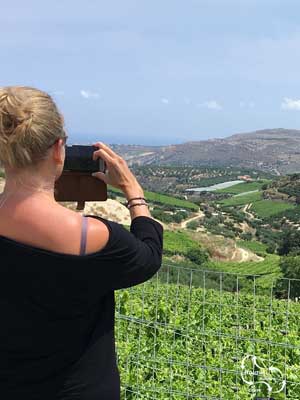 Mr. Routaki as you personal travel partner.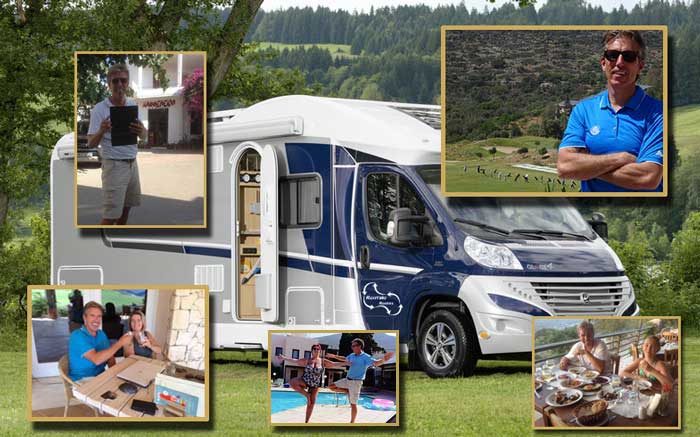 In the mean while, during these four days, I have been brainstorming a lot with my guests about the (in my opinion) created opportunities. See if there is a market for my new ideas. The question I asked them was; Is there a market for Mr.Routaki as a personal travel partner? Coming along with me. A day on Crete, filled in to your own wishes:
driving a route, or
first playing golf – than somewhere a typical Cretan meal, or
a game of tennis and afterwards visit that deserted beach, or
hike that special gorge together, or
one of the many other possibilities on sportive, cultural or gastronomic level.
My idea is to do this all from my own mobile home. So there is also always coffee, fruit, water, but also all RAGiF's and even a toilet and shower to use.
In fact, I would like to spend more time on my routes, platforms and websites, and therefore don't want to have a full-time job 'on the side'.
That's why I think it's a good solution to offer myself as the personal travel partner. The term 'Rent a local friend' has also already been mentioned, which, in my opinion, reflects my ideas well.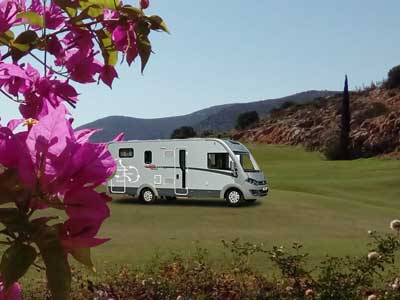 So there is still a lot to do and I have to realize that it takes more time than expected. Doesn't matter. I am enjoying it to be busy with it and enjoy the comments and gratefulness of my guests if they have experienced again a wonderful day .
So, I'll keep you posted and, of course, like to read your comments or opinions.
Gia sas,
Mr. Routaki